Components of Car Air Conditioning System (A/C)
Diagram of Car Air Conditioning System (A/C)
The automotive air conditioning refrigeration system consists of a car air conditioner compressor, a vehicle condensor, a liquid receiver dryer, a car expansion valve, an evaporator and a blower. The components are connected by copper pipes and high-pressure rubber pipes to form a closed system. When the refrigeration system works, the refrigerant circulates in this closed system in different states.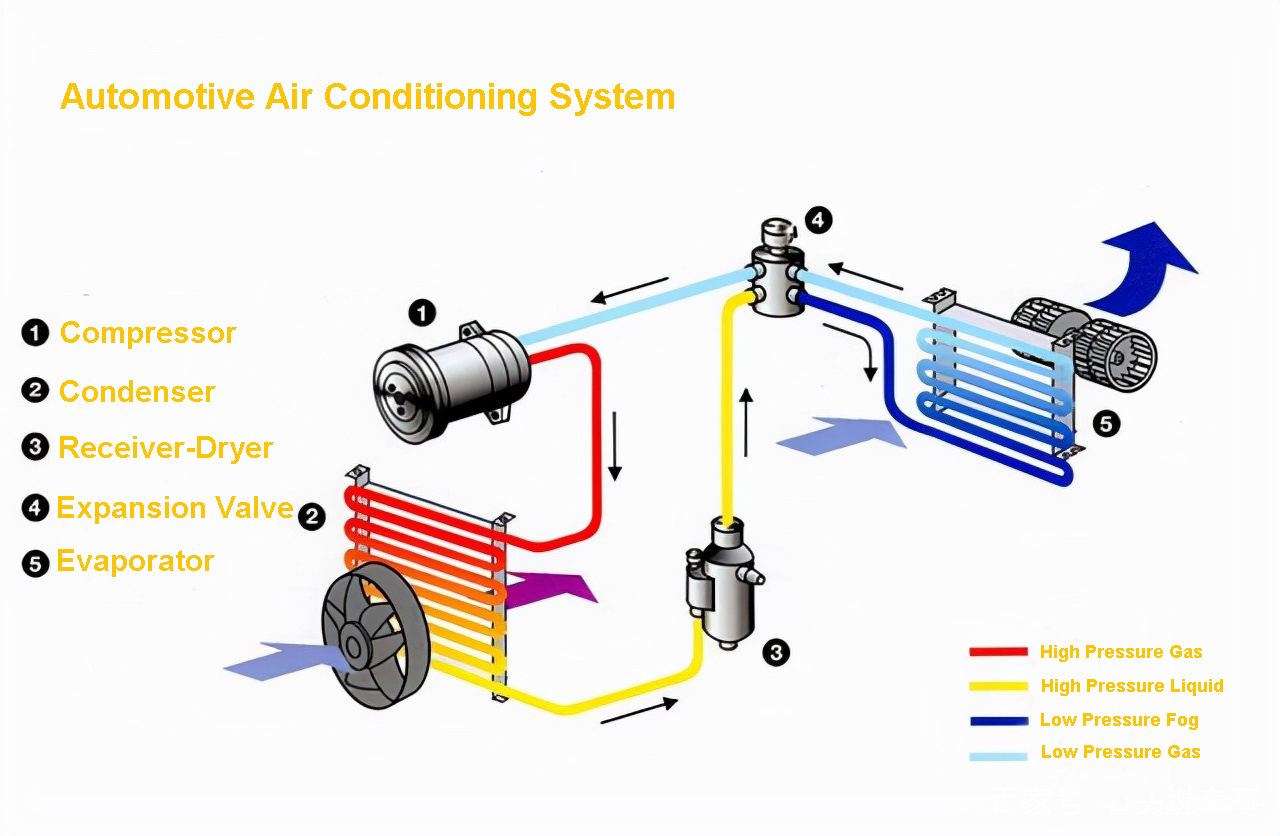 How Does The Car Air Conditioning System (A/C) Work?
Automotive air conditioning is mainly composed of refrigeration system, heating system, ventilation and air purification system and control system for car auto spares. The principle of automotive air conditioning has four sections.
A, The compressor sucks the low-temperature and low-pressure refrigerant gas at the outlet of the auto ac evaporator and compresses it into high-temperature and high-pressure gas and discharges from compressor.
B, The high-temperature and high-pressure refrigerant gas enters the vehicle condenser and condenses into a liquid, discharges a large amount of heat.
C, The refrigerant liquid with high temperature and high pressure increases in volume after passing through the expansion device, the pressure and temperature drop sharply, then discharged from the expansion device in the form of a mist.
D, The mist-like refrigerant liquid entering the evaporator, the boiling point of the refrigerant is much lower than the temperature in the evaporator, and the refrigerant liquid evaporates into a gas.