In recent years, the customization of vehicles has developed greatly, such as car seats, first from cloth seats to leather seats, through advanced technology and functional options, and then to now heated seats. As well as cruise control, keyless entry, automatic-start, etc., and even cabin filters with aromatherapy. These customized elements have brought explosive growth to vehicle sales. Moreover, with the explosive growth of offline and online business, and the rise of mass customization in manufacturing, MAPMS launch customization service for automotive aftermarket parts and packaging.
Due to the characteristics of the automotive industry, the design of aftermarket parts must conform to the basic principles of vehicle fitment no matter how innovative it is. Therefore, there can be no major changes in the appearance size, otherwise it will not be fit for vehicle model. Under the condition that the performance parameters remain unchanged, customized requirements can be put forward in terms of appearance, color and packaging design. The most important thing is that customers can put their logos on the product to facilitate consumers to identify parts from a large number of peer, and establish brand loyalty with consumers, so as to improve the competitiveness of parts or brand. .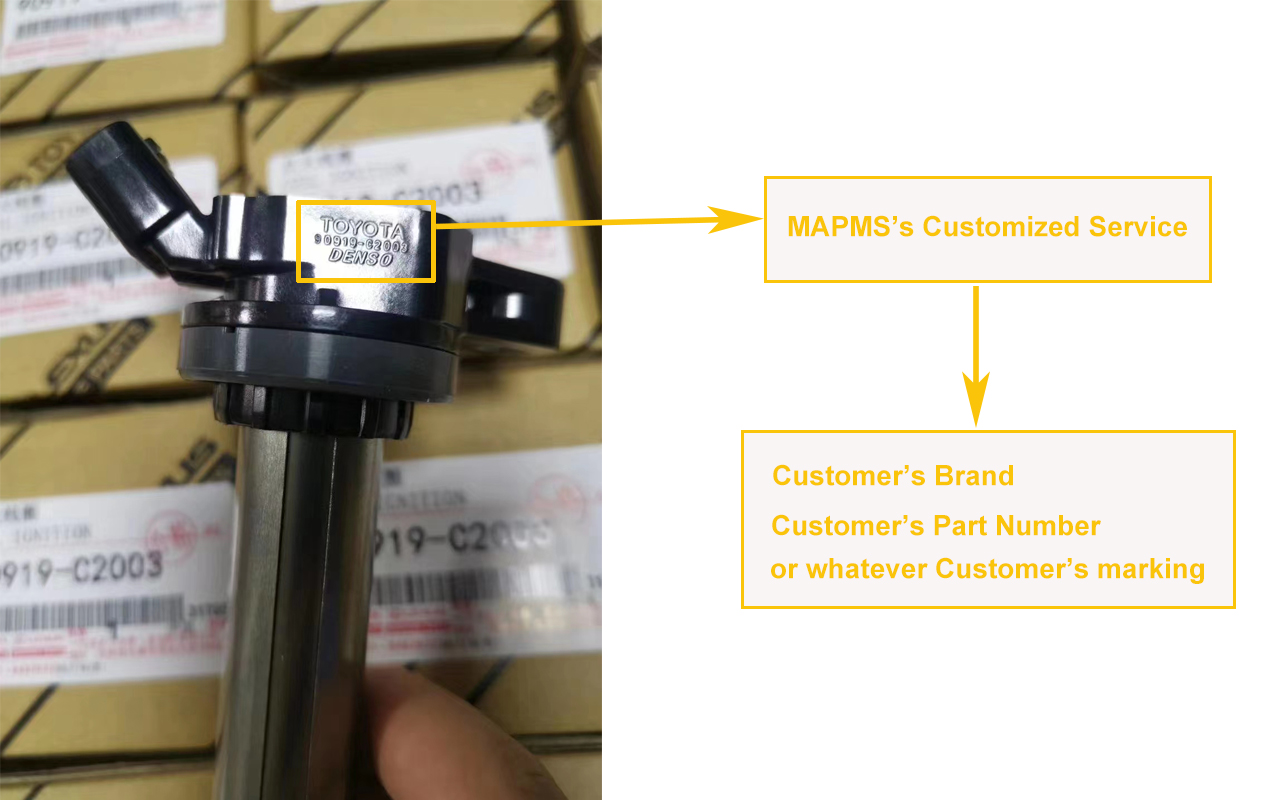 Advantages of customized service for automotive parts and packaging.
-Match to consumer's needs. Customized auto parts and packaging indicate consumer preferences. Customized services help potential consumers find added value in customer's company or business.
-Increase sales and competitive advantage. There are many factors that affect consumers' purchase, but customized services can attract consumers' attention, and it is very likely to affect whether they buy from your company or from another company. Also, customized services can be priced a bit higher for a reasonable profit.
-Attract customers. Consumers will form a deeper sense of belonging in the process of enjoying customized services. For example, after purchasing your ignition coil, they are likely to purchase your spark plugs and even more auto parts.
-Build brand loyalty. Consumer's satisfaction is an important factor in building brand loyalty, which directly affects future sales and word-of-mouth marketing whether to recommend you to friends and family. The more the same consumers make purchases, the higher the brand loyalty.
-Get market research. Customized auto parts purchased by consumers can give your company a deeper understanding of the likes, preferences and perceptions of consumer' groups, which is different from standardized auto parts. Have more information on consumer's groups and then use these data and information for future marketing.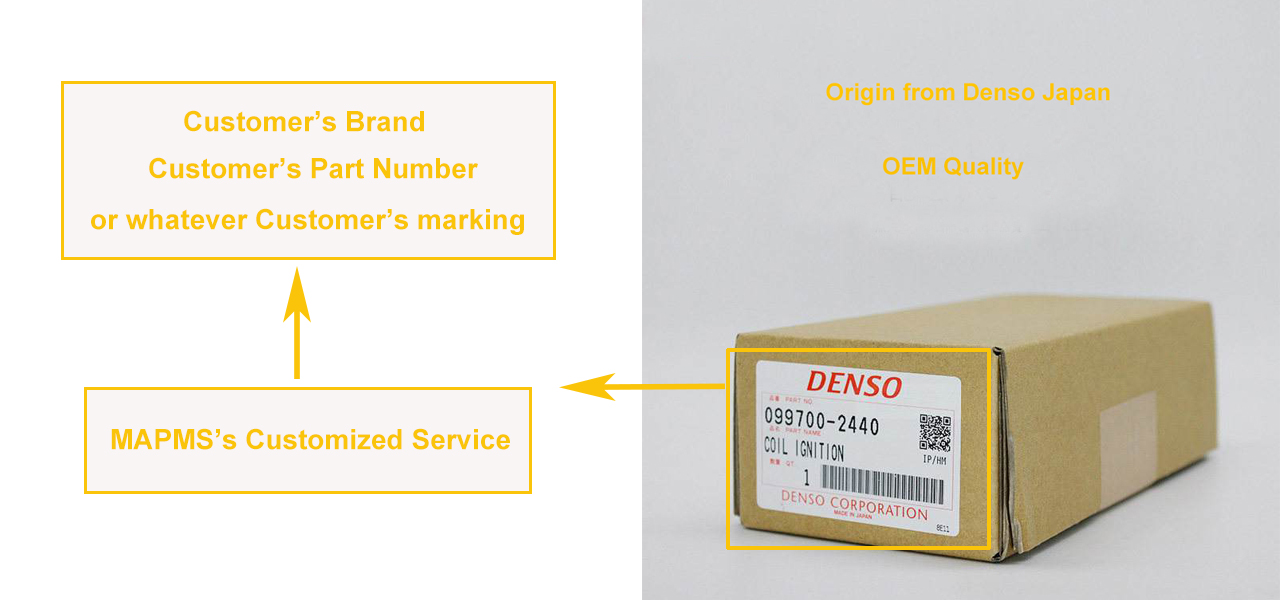 In the automotive aftermarket, we can see star-studded brands everywhere, such as Denso, Bosch, Continental, etc.. These brands with a large market share have won the recognition of consumers. Would you like to experience the customized auto parts and packaging also?